CLIENT
Sberbank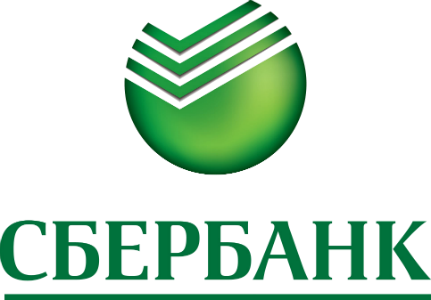 Sberbank of Russia is the largest bank in Russia and CIS. The founder and principal shareholder is the Central Bank of Russia, which owns 50% of the Bank's authorized capital plus 1 voting share. The rest of the shares are held by international and domestic investors. The Bank's ordinary and preferred shares have been publicly traded in Russia since 1996, and the American Depositary Shares (ADS) were listed on the London Stock Exchange, admitted to trading in Frankfurt Stock Exchange and over the counter in the US.
Sberbank dominates the Russian banking sector in terms of total assets. It is the key lender to the national economy and the biggest deposit taker in Russia. As of January 1, 2013, Sberbank accounts for 28.9% of aggregate banking assets, 45.7% of retail deposits, 33.6% of loans to corporate clients and 32.7% of retail loans. Sberbank's equity totals RUB1.7 trln (~USD55 bn), which corresponds to 27.4% of aggregate capital of Russian banks.
Established in 1841, Sberbank has grown into a universal commercial bank with diversified businesses. Sberbank provides banking services to individuals and all types of corporate clients including big corporates, small and medium-sized businesses as well as state-owned, sub-federal units and municipalities. Building mutually advantageous relations with all clients is Sberbank's driver of success. More than 100 million individual customers bank with Sberbank (> 70% of the Russian population) and about 1 million of businesses (out of 4.5 million legal entities in Russia).
Sberbank provides a broad range of banking services to retail clients, including deposits, various types of loans (consumer, car loans and mortgages) as well as bank cards, money transfers, bank insurance and brokerage. All of the retail loans are underwritten through the 'Credit Factory' system designed for an efficient credit risk assessment and high quality of the loan portfolio. Sberbank is the largest issuer of debit and credit cards, with the latter exceeding 9 million issued at the end of 2012. Through a joint bank with BNP Paribas, Sberbank operates as a POS-lender (point of sale) under 'Cetelem' brand, using the 'responsible lending' concept.
In the corporate segment, Sberbank serves all types of businesses with small and medium-sized companies accounting for over 20% of the Bank's corporate loan portfolio and the rest presented by lending to large and largest corporate clients. The Bank is also active in deposit–taking, settlement services, project, trade and export finance, cash management and other core banking activities. Through the integration with Troika Dialog, which was subsequently renamed Sberbank Corporate and Investment Banking (CIB), Sberbank started offering high-end financial advisory services and a selection of investment solutions including structured products, ECM, DCM, M&A and operations on global markets.
Sberbank provides banking services in all of the 83 sub-federal units of Russia, operating a unique branch network which currently consists of 17 Regional Banks and more than 18,400 branches. In the meantime, the Bank also offers services through a new distribution channel - one of the world's largest network of ATM machines and self-service terminals (~68,000). Sberbank is also actively developing its Mobile Bank and Sberbank Online applications with a massive client base totaling over 9.4 mn and 5.4 mn active users, respectively.
In recent years, Sberbank has substantially extended its international presence beyond CIS - Kazakhstan, Ukraine and Belarus – to nine countries of Central and Eastern Europe via Sberbank Europe AG (former VBI) and Turkey via acquisition of DenizBank. The latter was acquired in September 2012 and represents the largest acquisition in Sberbank's 170-year history. Sberbank also has representative offices in Germany and China, a branch in India and operates Sberbank Switzerland AG.
Sberbank has always been one of the best brands in Russia and universally recognizable household name standing for stability and reliability. In recent years, however, Sberbank has focused on innovation and modernization of its infrastructure and technology as well as invested heavily in the human capabilities. As a result, a dramatic transformation has been accomplished across multiple areas. Ultimately, all of the efforts are aiming at shareholder value accretion out of having up-to-date banking processes, upgraded branches and effective interactions with clients. Management team has already turned Sberbank into a modern and dynamic emerging leader, which yet is not the ultimate limit: the team strives to analyse each client's needs even further to offer more customized solutions and improve operating efficiency. Fulfilling these strategic targets is expected to secure sustainable profitability in the future.
General banking license by the Bank of Russia No. 1481. Sberbank's official website is www.sberbank.ru.